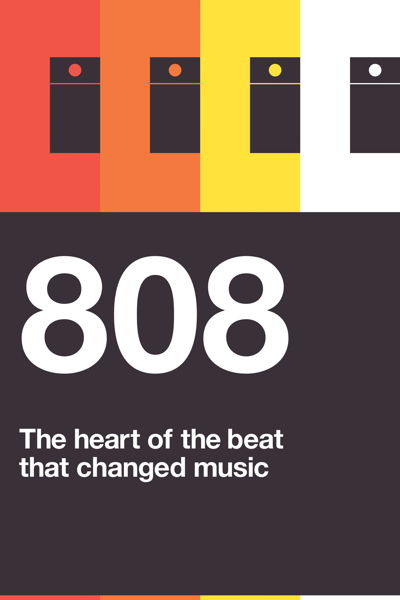 808 The Movie
808 The Movie is a documentary that tries to track the history of the Roland TR-808 Rhythm Composer featuring interviews and anecdotes with many people and musicians that have been influenced and/or used the TR-808.
My blog post on viewing 808 The Movie at 8.08pm on 8/08 (2015).

information on this film at The Internet Movie Database
2014 Trailer
2012 Teaser Trailer
"Planet Rock and Other Tales of the 808" - Teaser 1 from You Know on Vimeo.
808 The Movie